How Many Engineering Colleges Accepting JEE Mains in India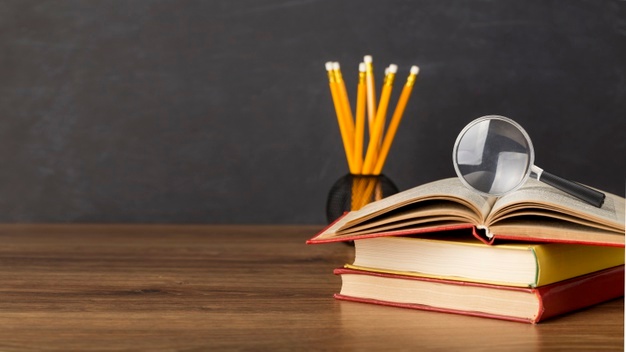 The Joint Entrance Examination (JEE) Main, earlier known as the All India Engineering Entrance Examination, is a standardized examination conducted as a part of the admission process for architecture, engineering, and technical undergraduate courses. The examination is conducted by the National Testing Agency.
The JEE Mains scores are accepted by universities such as the Indian Institute of Technology (IIT), the National Institute of Technology (NIT), and other centrally funded technical institutions for admission into their undergraduate courses.
The following list presents engineering colleges in India accepting JEE Main scores.
Indian Institutes of Information Technology (IIIT)
IIIT accepts students into their course based on the JEE Mains scores and ranking. IIIT has multiple campuses spread across the country and aims to develop professional skills in the field of Information Technology (IT). The list of IIIT campuses that provide engineering courses is as follows.
IIIT, Allahabad
IIIT, Sri City
IIIT, Guwahati
IIIT, Kota
IIIT, Vadodara
IIIT, Tiruchirapalli
IIIT, Manipur
IIIT, Dharwad
IIIT, Kurnool
IIIT, Kottayam
IIIT, West Bengal
IIIT, Sonepat
IIIT, Himachal Pradesh
IIIT, Ranchi
IIIT, Nagpur
IIIT, Pune
IIIT, Bhagalpur
IIIT, Bhopal
IIIT, Surat
IIIT, Una
IIIT, Kalyani
National Institute of Technology (NIT)
A group of public colleges, NIT offers courses in engineering with several specializations to choose from. The institutes are established across all parts of the country.
The list of campuses is as follows.
NIT, Trichy
NIT, Warangal
NIT, Surathkal
NIT, Rourkela
NIT, Kurukshetra
NIT, Jamshedpur
NIT, Durgapur
NIT, Raipur
NIT, Patna
NIT, Srinagar
NIT, Agartala
NIT, Delhi
NIT, Goa
NIT, Calicut
NIT, Puducherry
NIT, Manipur
NIT, Meghalaya
NIT, Mizoram
NIT, Nagaland
NIT, Sikkim
NIT, Silchar
NIT, Arunachal Pradesh
NIT, Uttarakhand
NIT, Hamirpur
Sardar Vallabhbha iNIT, Surat
NIT, Nagpur
Maulana Azad NIT, Bhopal
Motilal Nehru NIT, Allahabad
Malaviya NIT, Jaipur
NIT, Tadepalligudem, Andhra Pradesh
B.R Ambedkar NIT, Jalandhar
Centrally Funded Technical Institutions (CFTI)
These institutions are a group of colleges and universities funded by the central or state governments for higher education. For a candidate to gain admission to these colleges, JEE Main scores are mandatory.
The following list enumerates CFTI colleges and universities.
Assam University, Silchar
Birla Institute of Technology, Mesra, Ranchi
Gurukul Kangri Vishwavidyalaya, Haridwar
Indian Institute of Carpet Technology, Bhadohi
Institute of Infrastructure, Technology, Research and Management, Ahmadabad
Institute of Technology, Guru Ghasidas Vishawavidyalaya, Bilaspur
K Institute of Applied Physics and Technology, University of Allahabad
Mizoram University, Aizawl
National Institute of Foundry and Forge Technology, Ranchi
Shri Mata Vaishno Devi University, Katra, Jammu and Kashmir
Tezpur University, NAPAAM, Tezpur
Indian Institute of Engineering Science and Technology. Shibpur
Indian Institute of Crop Processing Technology, Thanjavur
National Institute of Electronics and Information Technology, Aurangabad
Sant Longowal Institute of Engineering and Technology, Logowal
Harcourt Butler Technical University, Kanpur
Indian Institute of Handloom Technology, Salem, Tamil Nadu
Jamia Hamdard University, Delhi
University of Hyderabad, Hyderabad
Apart from these, some popular private colleges that provide quality education also accept JEE Mains scores as a part of their applications.
Some of them are as follows.
Institute of Engineering and Technology, Chandigarh
Vel Tech Multi Tech Dr. Rangarajan Dr. Sakunthala Engineering College, Avadi, Chennai
Galgotias University
Punjab Engineering College (PEC), Chandigarh
Netaji Subhas Institute of Technology, Dwarka, Delhi
Delhi Technological University, Najafgarh, Delhi
Punjab Technical University, Jalandhar
Amity School of Engineering and Technology, Noida
These colleges are known for their undergraduate programs in the field of engineering. They provide courses such as Bachelor of Engineering (B.E.), Bachelor of Technology (B. Tech,) and B. Tech Information & Technology (B. Tech IT), to name a few.
The cut-off score per the JEE Main ranking varies from course to course in the previously mentioned colleges, universities, and institutes.