What are the tips that you should know while playing online cricket?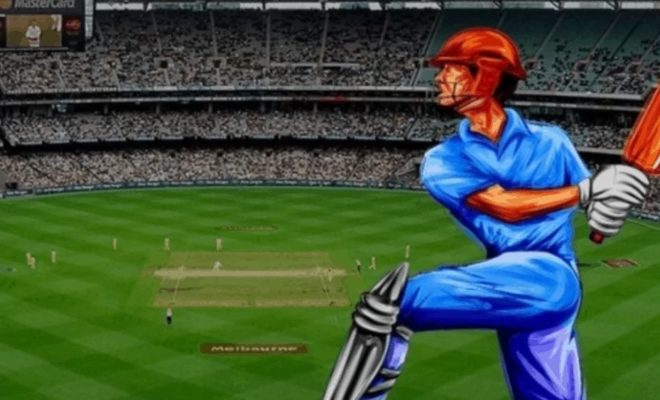 Cricket, the love for this game is unconditional, no matter in which state or country you live but leagues like IPL unites countries. As well as such create a positive impact such as fans that are separated by players but united by teams. You must have played cricket once in life when you live in India it's hard to stay away from cricket. Every aged person loves cricket right from the seven-year-old kid to senior citizen. We enjoy cricket because of two reasons, first is we love that sport and second is we feel proud to be part of this country that has gem-like players.
You must have observed how we have celebrated every winning title of any tournament all over the country like a festival. Those who are separated by religions, casts, and mindsets are united by cricket. You must have observed lots of people enjoying the cricket match on the streets by looking at the televisions present in the electronics shop. Maybe some of us like to watch a cricket match with our family in one room with lots of guessing and shouting. Many people love to watch cricket matches with their friends with some food and lots of energy. Everyone has their special set of memory with each match and preferred set of people with whom they love to watch cricket. You should know that you can earn for yourself by using your love and knowledge for cricket through various fantasy cricket play apps.
While watching a match you must have observed people trying the guessing game such as the ball is no ball or the player is out, on the next ball player will score a boundary or six, and many more. If you are one of those people then here is the opportunity for you to use your knowledge and earn for yourself. Who could have thought that the sport that you enjoy watching can let you earn money using its knowledge? Let's see some tips to play fantasy cricket:
In the cricket league, you have to make your team with eleven players and you have to make one of them a captain. If today there is a match between team A and team B then you can select any players from both teams and make your team on the app. The live performance of those players in the real match will give you points. The player with more points wins the fantasy league.
If you have an idea about which team is going to win today then you can fill your eleven with more players from the team that is expected to win. In other words, if you know that today team A will win the match then fill your team with team A players and take few players from team B.
The next tip is related to the above tip that is your captain should be from the team you have picked fewer players. Sometimes teams will depend largely on their key players to shine. Sometimes you will find one of the team is better than other and you will select all the players from that team and few players from other at such times you should select the captain from the team you have few players. As you know that this batsman will score more runs as compared to the whole team.
Keep an eye on the stats, such as PAR score at grounds, rate of the fast bowlers and spinners on that pitch, and which team wins on this pitch among the team that bats first or the team that bowls first.
Gather all the necessary information about the pitches. If you found the pitch is flat then fill your batsman and make one of them a captain. If you found the conditions will help swing or spin then you should select players accordingly.
Keep an eye out for certain records such as pick players based on their record on certain grounds. If you go through some records then you will find a particular player plays nicely at some grounds then that player deserves a chance to play in your eleven. Player records can also help in predicting team selections.
Justify your team selection with the help of statistics. Your gut feeling is important but the truth is stats never lie. Maybe sometimes your guesses will turn right but decisions based on stats will take you closer to winning.
Always keep an eye for injured players. Watch television news and check your social media handles for the update of players. Watch out for news regarding possible replacements for injured players. Sometimes team management replaces the players to reduce the workload of some players.
The most important tip is important to be informed about the weather forecasts. A rain-affected game will impact your team selection.
             Now you must have understood how to play wisely in fantasy cricket and how to earn well while keeping in mind some tips. You can do your research to find out some more tips and get all the benefits of playing ipl fantasy cricket in the coming season of ipl. There are various websites and apps where you will find fantasy cricket play online option. As you know in fantasy cricket playing 11 is in your hand so select your players properly. You should prefer the best app for ipl fantasy league. Always remember all this game such as play fantasy ipl includes some instructions and you should read all the terms and conditions before entering into this app. You should be aware of the risks that are there and you should prepare for that.
 There are chances that you will get addicted to this game. Therefore always play at your own risk and take proper precautions. Always play your game wisely and remember the above tips. You can also do your research and then you will have more tips and it will easy for you to win the game.